All along my career, I have tried to stay as close as possible to the racing circuit, having at some point spent a few years as professional on the maxi racing scene.
Yacht racing provides the protagonist with an insight on technology, one is always experimenting with the latest innovations, electronics, sails , deck hardware, and the proper use of the gear is emphasized as the contrary, or over use would jeopardize success on the race track.
Application of these experiences to cruising yachts is the logical follow-up of a succesful trial on the regatta boats.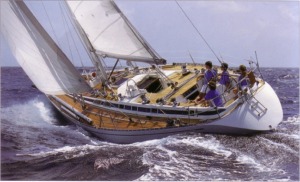 Four Antigua race weeks on Swans got me acquainted with that fabulous venue
On medium size boats I managed to win a few races such as Nioulargue in St Tropez, or Giraglia Race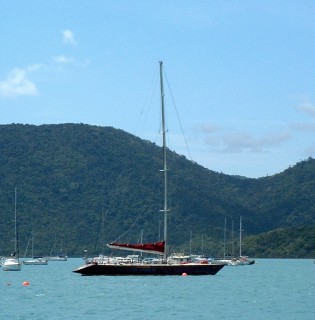 ................CONDOR, YACHTINGS FOREIGN LEGION
In the eighties, heydays of maxi racing, I was fortunate to live the adventure sailing on Herbert von Karajans HELISARA, and subsequently CONDOR, CONGERE, NEW ZEALAND ENTERPRISE, and many others.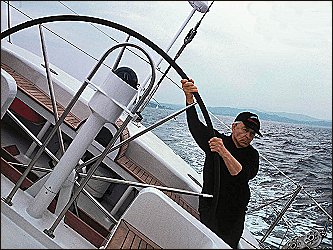 To sail with the great conductor Herbert Von Karajan was a great privilege
That day was memorable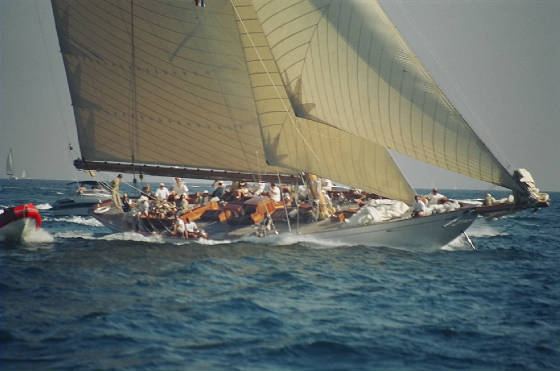 Looking at the opposition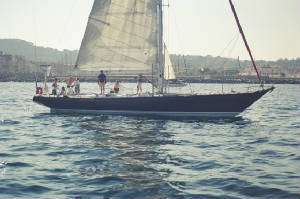 The legendary RUNNING TIDE, I had the chance of driving this venerable S&S designed boat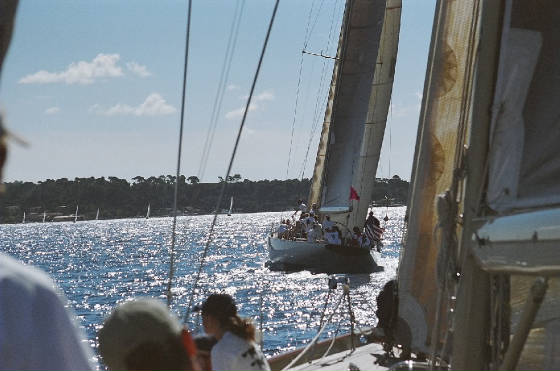 REGATES ROYALES , CANNES FRANCE